The Society of Annuity Facts and Education (SAFE) responds to "We Went to a Steak Dinner Annuity Pitch. The Salesman Wasn't Pleased."
December 4, 2018 by Bob Phillips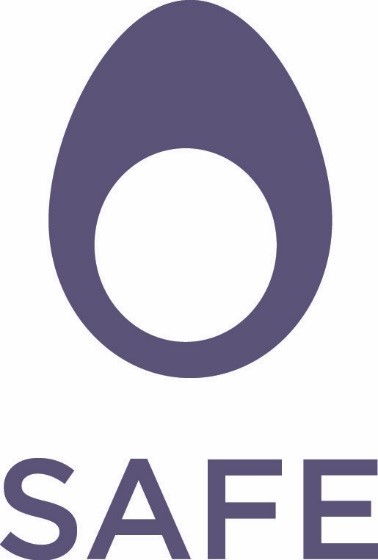 Dear Mr. Ron Lieber and the Editors of the New York Times,
We are contacting you in response to your recent article on annuities, and want to thank you for taking the time to write about these retirement savings products. For the next 12 years, there will be an average of 10,000 people turning 65 each day1. Yet, Americans' extending longevity doesn't appear to be salient to our nation's population, as a recent survey indicates that 57% of respondents have less than $1,000 in savings2. The #1 fear of people in this nation is running out of money in retirement, and the only financial instrument that is positioned to address those needs, and provide a guaranteed paycheck that purchaser cannot outlive is an annuity. It is important that your readership have access to information on these products, and we are therefore grateful that The New York Times is giving facetime to these retirement savings products.
Indexed Annuities are consistently evolving in the marketplace and have historically been misunderstood and misrepresented.  Even the term "equity" indexed annuities, is a misnomer. Indexed annuities are neither equities, nor securities, but rather fixed insurance products.  Use of the terminology "equity indexed annuity" may give consumers the impression that they should expect equity-like returns, when these fixed annuities are actually intended to perform comparably to fixed annuities. Indexed annuities are not securities, nor designed to compete with securities. Fixed and indexed annuities are the only products that can guarantee lifetime income, while providing safety of principal.
We wanted to clarify some points that may have been miscommunicated or misunderstood in your article. By design, most annuities do not allow the purchaser to withdraw large amounts during the surrender charge period. However, the vast majority of indexed annuities do allow the purchaser to take 10% of the annuity's value out, penalty-free, each year. Additionally, the purchaser's money is accessible without penalty in the event of death, nursing home confinement, terminal illness, unemployment, and more. There are a number of ways for annuity purchasers to access funds, in the event that they need to with these retirement income products.
In regards to Mr. Lieber's advice for consumers to "…get better returns during retirement (and not be penalized for taking too much out too soon) by investing mostly in ultra-safe bonds and adding some stock index fund exposure too," we urge caution.  As history has taught us, both index funds and bonds can lose principal and be at market risk, if funds are withdrawn at the wrong time in a market cycle.
In regards to dividends on the index: neither the insurance company, nor the client receives the benefit of the dividends on the index on an indexed annuity, because the money used to purchase the annuity is never directly invested in the index. By not directly investing in the index (which would pass-on the dividends), the insurance company is protecting the purchaser from losses.
The insurance company invests the indexed annuity purchaser's premium payment in the general account, which protects them from declines in the index. The premiums are never invested in a pass-through account, which would provide the benefit of the dividends, but also expose the client to risk should the market decline. For this reason, the dividends cannot be passed-on to the consumer and are never included on the calculation of any indexed annuity.
Regardless of whether it's a steak dinner, a seminar, or one-on-one meeting, it is always prudent for a consumer to check an advisor's background, ask friends for referrals, and ask questions of anyone they entrust with their money. If consumers don't understand a product, feel uncomfortable, or feel pressured into buying anything, we at SAFE recommend leaving the meeting. Consumers should do their homework on all financial products, understand the terms, costs, benefits and, based on their own circumstances- decide what is best for them. We agree that it is prudent to obtain a second opinion! There are many products in the market that can aid consumers in preparing for retirement. SAFE recognizes that a balanced approach to retirement, with a mix of products along the risk spectrum (which may or may not include indexed annuities), meet many American's retirement planning needs.
We appreciate any and all help the New York Times can offer in the accurate communication of these miscommunicated and often mischaracterized retirement income products. There has never been a greater need for reliable information on these financial services products.
Thank you, Mr. Lieber.
                                                                                       Bob Phillips
                                                                                       Executive Director
                                                                                       The Society for Annuity Facts & Education
                                                                                       (SAFE)
                                                                                       (800) 952-SAFE
The Society for Annuity Facts and Education (SAFE) is a 501(c)(3) non-profit charitable organization, founded in 2012, expressly committed to educating consumers about annuities, and providing them with the information they need to consider whether an annuity is appropriate or not. For more information visit us at www.SAFEannuityeducation.org or call us at (800) 952-SAFE (7233)
1 http://www.pewresearch.org/fact-tank/2010/12/29/baby-boomers-retire/
2 https://www.gobankingrates.com/saving-money/savings-advice/average-american-savings-account-balance/
Originally Posted at SAFE on December 4, 2018 by Bob Phillips.