Security Announcement for #NAILBA38
October 30, 2019 by NAILBA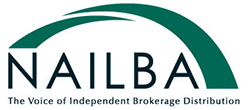 NOTICE: Due to increased hotel security procedures, all NAILBA 38 Annual Meeting attendees MUST be registered. This includes access to the Exhibit Hall, General Session, Workshops, Mooers Dinner (this includes guests…have you RSVP'd?), any NAILBA meeting rooms (this includes groups securing meeting rooms via NAILBA), etc.
Some locations will have badge check or roving badge check. No badge, no entry, no exceptions. 
Originally Posted at NAILBA on October 2019 by NAILBA.