Romancing the Fixed Annuity: KKR Buys Global Atlantic
July 14, 2020 by Kerry Pechter
The deal, part of a trend in private-equity acquisitions of life/annuity properties that began a decade ago, makes KKR about one-third larger. The trend tailwind: low rates.
KKR & Co., the private equity firm, said this week that it would acquire Global Atlantic Financial Group Ltd., the fourth largest originator of fixed annuity contracts in the U.S. in 2019, in a deal that will raise KKR's assets under management by about a third, to $279 billion, according to press reports.
Click HERE to read the full story via RIJ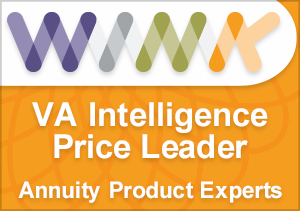 Originally Posted at Retirement Income Journal on July 9, 2020 by Kerry Pechter.