#LIAM2020
September 23, 2020 by Wink's RockStars
September is Life Insurance Awareness Month #LIAM! 

Wink supports Life Insurance Awareness and will be joining in this month's awareness campaign! We reprinted our Chief Storyteller's Sheryl's most requested life insurance-focused articles all month long; they are indicated with "reprint" in the title.  You'll find these timeless articles are still relevant today.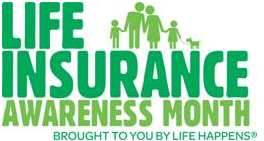 To make sure Americans are reminded of the need to include life insurance in their financial plans, the nonprofit organization Life Happens coordinates Life Insurance Awareness Month. Each September, Life Happens is joined in this educational initiative by more than 100 of the nation's leading insurance companies and industry groups.
This campaign also offers you the perfect opportunity to talk to people in your community about their life insurance needs. Life Happens offers you a wide range of tools and resources to make that job easier.  Please click HERE to visit LifeHappens.org for campaign videos and other resources.  
-The Wink Team
Originally Posted by Wink's RockStars.