The Year in Annuities: 2020 Hindsight with Sheryl Moore
December 2, 2020 by InsuranceNewsNet
Signup for the webinar here: https://hubs.li/H0BkK640 With 2020 winding down, we are taking some time with Sheryl Moore, the president and CEO of Moore Market Intelligence and Wink Inc., to review some of the year's highlights.
Sheryl has been the ultimate insider in the annuity business for decades. We at InsuranceNewsNet rely heavily on her data and insights. Join us for a can't miss conversation!
In this webinar, we will discuss:
• Third-Quarter Results: The macro trends –what products did well or tanked, and why.
• Fourth-Quarter Trends: What's happening in the current quarter.
• Distribution Challenges: Amid layoffs and mergers, conditions are challenging.
• 2021 Peek: What does next year look like?
Learn what's been happening this year and prepare for next year with this valuable insider knowledge from one of the industry's leading experts!
Join us here: https://hubs.li/H0BkK640 begins 1 p.m. EST, Wednesday, Dec. 9.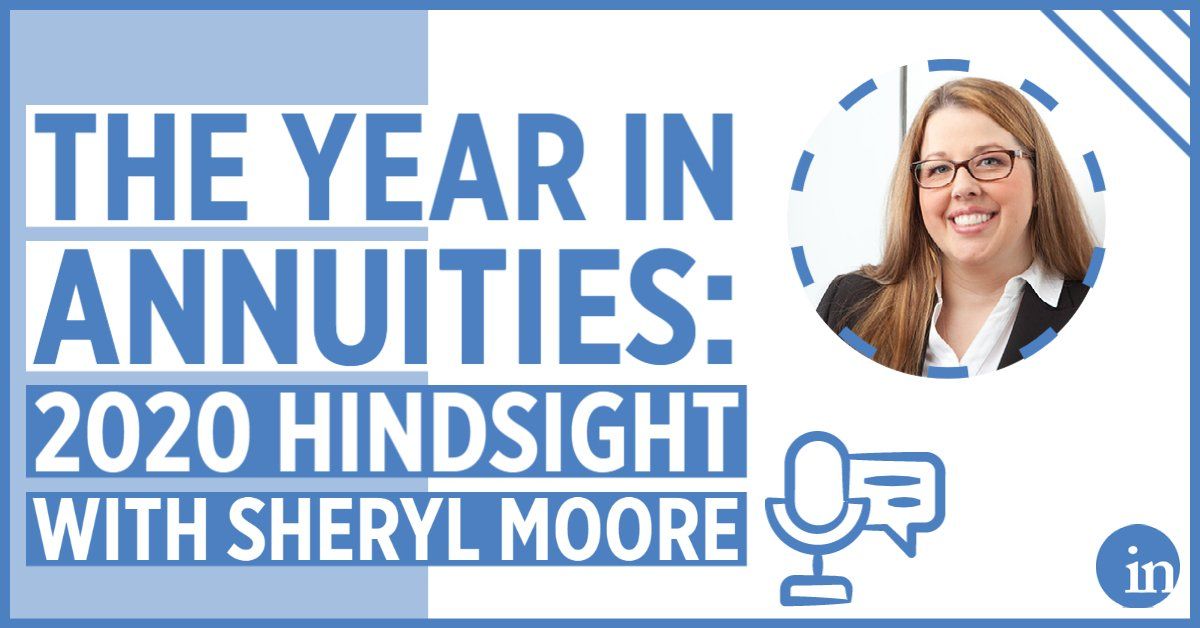 Originally Posted at LinkedIn on December 2020 by InsuranceNewsNet.