BARREDO JOINS WINK AS ANNUITY INTEL WHISPERER
April 23, 2019 by Press Release

— FOR IMMEDIATE DISTRIBUTION —
NEWS RELEASE
BARREDO JOINS WINK AS ANNUITY INTEL WHISPERER
Wink, Inc. Empire Now Boasts a Century of Competitive Intelligence Experience!
Des Moines, Iowa. April 22, 2019 – Lawrence Barredo has been named the Annuity Intelligence Whisperer for Wink, Inc. where he is responsible for co-managing Variable Annuities (VAs) on the AnnuitySpecs tool and in Wink's Sales & Market Report. Wink is the competitive intelligence firm behind the #1 source for annuity and life insurance product information, specializing in providing product data and solutions to the insurance industry for 14 years, at www.LookToWink.com.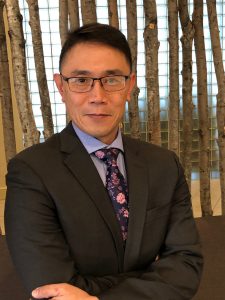 "There is nothing in the industry that compares to the level of annuity information and data provided by Wink, Inc.," said Barredo. "Now that I am a part of the Wink team, I am very motivated and inspired to expand Wink's relationships with banks and Broker/Dealers. Wink's historical record of providing top-quality and highly utilitarian reports is a clear indication that this new distribution will consider AnnuitySpecs a must-have tool!"
Barredo reports to Sheryl J. Moore, Chief Storyteller at Wink, Inc., and he is a member of her senior leadership team.
"I'm going to keep it real with you. I am planning to take over the Competitive Intel world at Wink," declared Moore. "Seriously. I've been impressed with Lawrence's skills while working with him over the past eight years," she continued. "When I learned that his former employer was closing their offices, I knew I had to find a way to leverage his financial reporting experience, VA
knowledge, and Broker/Dealer relationships. His knowledge and experience in the annuity competitive intel world are so impressive, that I quite honestly had to CREATE a position for him!"
Lawrence Barredo brings 20 years of life insurance experience to Wink, along with a wealth of knowledge and experience, which ranges from responsibilities in financial reporting, research, analysis, project management, and strategic development. While Barredo has worked in several roles throughout his tenure, he spent the majority of his career in market research and competitive intelligence at Jackson National Life Distributors and began his career in financial services at SunAmerica in 1999.
Lawrence Barredo is insurance licensed, has a Series 6, 63, and 26. He is a Certified Fund Specialist and an established member of the competitive intelligence community.
***
For more information, contact the Wink team at http://www.LookToWink.com/.
Wink, Inc. is the company behind the most comprehensive life insurance and annuity due-diligence tools, AnnuitySpecs and LifeSpecs at www.LookToWink.com. Wink, Inc. is the distributor of the quarterly Wink's Sales & Market Report. Serving as the insurance industry's #1 resource of indexed insurance product sales since 1997, this report provides sales by product, company, crediting method, index, distribution, surrender charge period, and more. Wink's Sales & Market Report expanded to cover all fixed deferred annuity products in 2015 and all non-variable cash value life insurance products in 2017.
The staff of Wink, Inc. has the combined experience of more than 175 years working with insurance products. Based in Des Moines, Iowa, the firm offers competitive intelligence and market research in the life insurance and annuity industries; serving financial services professionals, distributors, manufacturers, regulators, and consultants on both a domestic and global basis.
Sheryl J. Moore is president and CEO is the guiding force behind Wink, Inc. Ms. Moore previously worked as a market research analyst for top carriers in the life insurance and annuity industries. Her views on the direction of the market are frequently heard in seminars and quoted by industry trade journals.
April 22, 2019
Des Moines, IA
(855) ASK-WINK
Originally Posted on April 22, 2019 by Press Release.