WINK, INC. NAMES NEW PRESIDENT
December 2, 2021 by Sheryl J. Moore

— FOR IMMEDIATE DISTRIBUTION — NEWS RELEASE
WINK, INC. NAMES NEW PRESIDENT
Victoria Grossman takes the helm at Wink, Inc.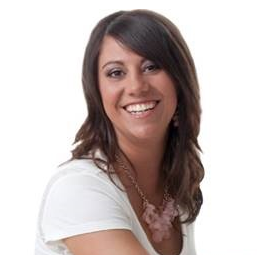 Des Moines, Iowa. December 2, 2021– Wink, Inc., the competitive intelligence firm specialized in providing life insurance and annuity product data to the industry, today announced Victoria L. Grossman has been named the President of Wink, Inc. effective immediately. Sheryl J. Moore, who has been Chief Executive Officer (CEO) and President of Wink since she founded the company 16 years ago, will continue in her role as Chairwoman and CEO, focusing on strategy and business development.
Grossman's insurance career began as the first employee hired at Wink, gaining an intimate knowledge of products, sales, distribution, and markets as Wink's first Marketing & Database Administrator. She has 14 years with the company, most recently serving as the Vice President of Operations; responsible for all company administration and oversight of the staff administering the company's competitive intelligence tools.
"Victoria had become an irreplaceable leader for us. Her experience, judgment, and values have strengthened the Wink team," said Moore, Chairwoman and CEO of both Wink and Moore Market Intelligence. "Victoria left a comfortable job, took a risk with me, and has been my right-hand woman ever since. Ms. Grossman stepped-in, and began her responsibilities as President, when I lost my son more than eight years ago. Now, I am merely giving credit where it has been due all this time. Victoria has earned this position and I am confident that she will embrace this important role, continue her exceptional leadership, and our pursuit of Wink's mission and values." 
"I'm excited to lead the team of incredibly knowledgeable insurance experts at Wink, in this new role," said Victoria Grossman. "I believe that the lasting relationships we have built give us a unique advantage in the life insurance and annuities market. As the life insurance industry continues to evolve through product innovation and changing regulation, Wink is in a position to continuously grow and adapt our business to our customers' needs, without compromising quality or value."
Victoria has managed multiple teams throughout her career, resulting in the embracement of non-traditional, progressive, and collaborative leadership at Wink. "We cater to hundreds of insurance product manufacturers, distributors, and other stakeholders. It is very important to me that we work hard to provide unmatched competitive intelligence and data but also have fun doing it," explained Grossman.
Victoria Grossman graduated with honors with a degree in Business Administration from AIB College of Business. She was named to the 2018 BISA Rising Star Program, and LifeHealthPro's 30 Under 30 list of outstanding individuals in the life or health insurance or retirement planning industry in 2015.
About Wink, Inc.
For more information, go to www.WinkIntel.com
Wink, Inc. is the company behind the most comprehensive life insurance and annuity due-diligence tools, AnnuitySpecs and LifeSpecs at www.WinkIntel.com. Wink, Inc. is the distributor of the quarterly Wink's Sales & Market Report. Serving as the insurance industry's #1 resource of indexed insurance product sales since 1997, this report provides sales by product, company, crediting method, index, distribution, surrender charge period, and more. Wink's Sales & Market Report expanded to cover all deferred annuity products in 2015, all deferred variable annuity products in 2019, and all non-variable cash value life insurance products in 2017.
The staff of Wink, Inc. has a combined experience of more than 175 years working with insurance products, more than a decade of which is specific to competitive intelligence. Based in Des Moines, Iowa, the firm offers competitive intelligence and market research in the life insurance and annuity industries; serving financial services professionals, distributors, manufacturers, regulators, and consultants on both a domestic and global basis.
Sheryl J. Moore, CEO is the guiding force behind Wink, Inc. Ms. Moore previously worked as a market research analyst for top carriers in the life insurance and annuity industries. Her views on the direction of the market are frequently heard in seminars and quoted by industry trade journals.
December 2, 2021
Des Moines, IA
(855) ASK-WINK