Our best wishes for a Happy Thanksgiving
November 23, 2022 by Sheryl J. Moore and Wink's Intel Pros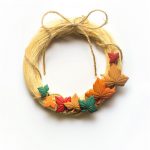 Our thoughts turn to you with warm appreciation at this time of Thanksgiving.
The Wink offices will be closed on Thursday and Friday for an extended holiday celebration with our family and friends. 
Our best wishes for a Happy Thanksgiving! 
-The Wink, Inc family 
Originally Posted by Sheryl J. Moore and Wink's Intel Pros.